Do you have an email? send us your email to get notice of events, info and more. There will be a page to sign up with your email in the vestibule.
​
Please help support our Fundraisers as all proceeds go back into the church to help in many areas of improvement, safety & security, helping others and more. Thank you for your continued support.
​
​
​​
If you have any information and/or events,
please contact Scott to get them added here and other social media sites. Thank you!
PILGRIM FREE WILL BAPTIST CHURCH
Several ways to keep up with us and whats going on!
​
​​​​​​​​​​Please visit and "like" our
Facebook
page
The Pilgrim Page: No distribution at this time.
Email Us:
pilgrimfwbchurch@yahoo.com​​
​
Calling Post
:
If you are not on the Calling Post, please see Debra to be added. This calls your home when information is sent out.​​
​
YouTube:
PilgrimFWBChurch
FACEBOOK
/ Pilgrim FWB C​hurch-Lexington
PODCAST: You can now listen to past messages, services on several platforms like Goodlge, Anchor, Spotify and more. ​​
​
​

​​Please remember and have respect for the Lord's house, we ask that nobody bring any food or drink (including water) into the sanctuary (excluding infants). We have new carpet and have already found a stain. Please be mindful of this request.
1653 EAST CENTER STREET EXT. LEXINGTON NC 27292 OR USE 13 ARBOR DRIVE. FOR GPS (MAILING ADDRESS)
WELCOME TO THE WEBSITE OF
Sunday School 9:45 am Sunday Morning 11:00am
Sunday Evening 6:00 pm ​Wednesday Evening 7:00 pm
​​You can pay your tithes, offerings or send monetary gift by pressing the GIVE link above. It will take you to or Tithe.ly account to pay. If you would like or could please add the small processing fee to cover the transaction. you can also send these through the mail to PO Box 163 Welcome NC 272374
WE WILL BE TAKING UP OFFERINGS FOR OUR "PENNY MARCH' THE FIRST SUNDAY OF THE MONTH. THIS OFFERING GOES TOWARD THE TREAT BAGS GIVEN OUT EACH CHRISTMAS.​
​
NOTICE NOTICE NOTICE
AS OF NOW OUR SERVICES ON SUNDY MONINGS START AT 10:30 AM. WE DO NOT HAVE SERVICES THE 1ST OR 3RD​ SUNDAY EVENINGS. WE HAVE FELLOSHI[P NIGHTS ON THE 2ND & 4TH SUNDAY EVENINGS. SOMETIMES OUR FELLOWSHIP NIGHTS MEET IN THE FELLOWSHIP HALL AND PARTAKE IN FOOD OR SNACKS AND THE PASTOR BRING HIS MESSAGE. THIS HELPS US TO KEEP COMING TO CHURCH AS WE WORK THROUGH THE PANDEMIC SITUATIONS. WE STIL MEET INSIDE ON WEDNESDAY EVENINGS. THERE IS NO SUNDAY SCHOOL AT THIS TIME. IF YOU WANT TO DO YOUR SUNDAY SCHOOL ON A FELLOWSHIP NIGHT, YOU MAY DO THAT IN YOUR CLASSROOM.
​

IF YOU HAVENT GOTTEN A LETTER FROM SCOTT, PLEASE DO SO. THE LETTER IS JUST INFORMATION THAT WE WANT TO SHARE TO GET OUR CHURCH CLEANED UP AND WORK ON SOME PROJECTS THAT WILL HELP OUR CHURCH AND OUR PROPERTY.
​
​​
DO YOU WANT OT BE ABLE TO KEEP UP, LISTEN TO OTHER THINGS WHILE DRIVING, CLEANING, EXERCISING OR WHATEVER? ​ WELL WE HAVE A PODCAST NOW TO BRING TO YOU. KEEP AN EYE (OR EAR) OPEN FOR FUTURE PODCAST ON SPOTIFY, GOOGLE AND ANCHOR or you favorite podcast.


CHECK YOUR EMAILS: Make sure you are getting your emails. If not, please see Scott. Please sign up for emails if you haven't already.​​

​Please be mindful of the request of NOT bringing food and/or drink (including water) in the Sanctuary. Please respect the LORDS house.


​​​​​​​​​​​​​​​​​​​
​​​​​​​Help fill the Food Pantry. If you would, please help us re-stock our Food Pantry. There may be someone in or outside of our church that may need help. It could be you. Any can food and non perishable foods are accepted. Thank You.
UPCOMING EVENTS:
​​​​​​​​​​​​​​CAMP JOSHUA WILL BE THE 3RD WEEKEND OF JULY FOR ALL TEENS AND YOUTH. TO SPONSOR A CHILD, THE COST IS $112
​THE CHURCH MEMBERS WILL HAVE THE CAMP August 9TH-11TH FOR THOSE WANTING TO ATTEND.​​

A WORK DAY WILL BE PLANNED SOON SO WE CAN GET OUR CHURCH, FELLOWSHIP HALL AND GROUNDS CLEANED UP. WE NEED HELP GETTING THE ROOMS CLEANED, ITEMS CLEANED AND PREPARED FOR AN UPCOMING YARD SALE TO GET RID OF THE DONATIONS WE HAVE RECEIVED. PLEASE CONSIDER HELPING OUT YOUR CHURCH.​
​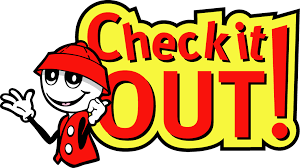 WE ARE: ONE GOD, ONE CHURCH, ONE FAMILY
We now have a Tithe.ly account set up for you to pay your tithes and offerings online. Just click the give button or Click Here to give directly.