Do you have an email? send us your email to get notice of events, info and more. There will be a page to sign up with your email in the vestibule.
​
Please help support our Fundraisers as all proceeds go back into the church to help in many areas of improvement, safety & security, helping others and more. Thank you for your continued support.
​
​
​​
If you have any information and/or events,
please contact Scott to get them added here and other social media sites. Thank you!
PILGRIM FREEWILL BAPTIST CHURCH
Several ways to keep up with us and whats going on!
​
​​​​​​​​​​Please visit and "like" our
Facebook
page
The Pilgrim Page: No distribution at this time.
Email Us:
pilgrimfwbchurch@yahoo.com​​
​
Calling Post
:
If you are not on the Calling Post, please see Debra to be added. This calls your home when information is sent out.​​
​
YouTube:
(Under Construction)​​
​
​

​​Please remember and have respect for the Lord's house, we ask that nobody bring any food or drink (including water) into the sanctuary (excluding infants). We have new carpet and have already found a stain. Please be mindful of this request.
1653 EAST CENTER STREET EXT. LEXINGTON NC 27292 OR USE 13 ARBOR DRIVE. FOR GPS (MAILING ADDRESS)
WELCOME TO THE WEBSITE OF
Sunday School 9:45 am Sunday Morning 11:00am
Sunday Evening 6:00 pm ​Wednesday Evening 7:00 pm
​​​​​​Pastor Appreciation is Sunday May 31st. We usually have guest singers and a dinner to honor our Pastor on this day. Due to the active executive order, we will not be able to do that this time. If you would still like to honor our Pastor, you may do so by bringing or giving along with your offerings a token of appreciation/gift during the Saturday "drop off" or at the outside Sunday Morning service.
​
​As you may be aware, Church's are allowed to meet inside once again. We are still doing outside services until further notice to ensure the safety of our people. We will be outside again this Sunday at 10:30 am. We will advise you of the following weeks as soon as we know and plan them.
You may visit YouTube to see our services as well. When you go to our page, Subscribe and look under videos to see them.
​
CHECK YOUR EMAILS: Make sure you are getting your emails. If not, please see Scott. Please sign up for emails if you haven't already.​​


​Please be mindful of the request of NOT bringing food and/or drink (including water) in the Sanctuary. We have had work done and new carpet and already have noticed some staining. Please respect the LORDS house.



​​​​​​​​​​​​​​​​​​​
​​​​​​​Help fill the Food Pantry. If you would, please help us re-stock our Food Pantry. There may be someone in or outside of our church that may need help. It could be you. Any can food and non perishable foods are accepted. Thank You.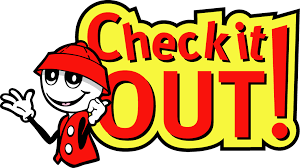 WE ARE: ONE GOD, ONE CHURCH, ONE FAMILY
We now have a Tithe.ly account set up for you to pay your tithes and offerings online. Just click the give button or Click Here to give directly.