Do you have an email? send us your email to get notice of events, info and more. There will be a page to sign up with your email in the vestibule.
​
Please help support our Fundraisers as all proceeds go back into the church to help in many areas of improvement, safety & security, helping others and more. Thank you for your continued support.
​
​
​​
If you have any information and/or events,
please contact Scott to get them added here and other social media sites. Thank you!
PILGRIM FREEWILL BAPTIST CHURCH
Several ways to keep up with us and whats going on!
​
​​​​​​​​​​Please visit and "like" our
Facebook
page
The Pilgrim Page: No distribution at this time.
Email Us:
pilgrimfwbchurch@yahoo.com​​
​
Calling Post
:
If you are not on the Calling Post, please see Debra to be added. This calls your home when information is sent out.​​
​
YouTube:
PilgrimFWBChurch
FACEBOOK
/ Pilgrim FWB C​hurch-Lexington
PODCAST: You can now listen to past messages, services on several platforms like Goodlge, Anchor, Spotify and more. ​​
​
​

​​Please remember and have respect for the Lord's house, we ask that nobody bring any food or drink (including water) into the sanctuary (excluding infants). We have new carpet and have already found a stain. Please be mindful of this request.
1653 EAST CENTER STREET EXT. LEXINGTON NC 27292 OR USE 13 ARBOR DRIVE. FOR GPS (MAILING ADDRESS)
WELCOME TO THE WEBSITE OF
Sunday School 9:45 am Sunday Morning 11:00am
Sunday Evening 6:00 pm ​Wednesday Evening 7:00 pm


​​You can pay your tithes, offerings or send monetary gift by pressing the GIVE link above. It will take you to or Tithe.ly account to pay. If you would like or could please add the small processing fee to cover the transaction. you can also send these through the mail to PO Box 163 Welcome NC 272374
​
Due to the continuing guidelines from Governor Cooper, we will still be doing our services as follows until further notice.
Sunday mornings 10:30 am with social distancing guidelines and cleaning in place. You can still hear it on the radio in your car in the parking lot as well.​
NO SUNDAY EVENING SERVICES.
​​
Wednesday Evenings are still on Facebook Live only for inside but you may NOW use the parking lot and listen in your car at 88.1 (singers can get with the preacher for Wednesdays)

​ DO YOU WANT OT BE ABLE TO KEEP UP, LISTEN TO OTHER THINGS WHILE DRIVING, CLEANING, EXERCISING OR WHATEVER? ​ WELL WE HAVE A PODCAST NOW TO BRING TO YOU. KEEP AN EYE (OR EAR) OPEN FOR FUTURE PODCAST ON SPOTIFY, GOOGLE AND ANCHOR or you favorite podcast.
​

As you may be aware, the Media ministry has been working hard to provide you with the live streaming, updating to the new era, and providing equipment at little or no cost from the church. There have and may continue to be issues with some of the outdated equipment, not the appropriate (needed) equipment​ that we use. In order to bring you the best we have to offer, we are asking if you find it in your heart to help us grow our Media ministry, please don't hesitate to donate to help us reach that goal. There are several updates that we could use and actually need in order to keep progressing. You may donate by clicking the GIVE button above and sending a note that it is for the Media ministry. As always you may also use this link to pay your tithes and offerings, donate to a single cause of your choosing, Just make sure to send an email or note along with your donation. Thank you in this matter.
WE NEED TO KEEP OUR CHURCH ALIVE!! IF YOU CAN TAKE A FEW MINUTES OUT OF A FREE DAY, PLEASE HELP IN GETTING OUR CHURCH CLEAN AND ORGANIZED AND READY FOR WE ARE ​ABLE TO COME TOGETHER AGAIN. THERE IS PLENTY THAT CAN BE DONE ALL THE WHILE UTILIZING SOCIAL DISTANCING MEASURES.


​

You may visit YouTube to see our services as well. When you go to our page, Subscribe and look under videos to see them.
CHECK YOUR EMAILS: Make sure you are getting your emails. If not, please see Scott. Please sign up for emails if you haven't already.​​


​Please be mindful of the request of NOT bringing food and/or drink (including water) in the Sanctuary. We have had work done and new carpet and already have noticed some staining. Please respect the LORDS house.



​​​​​​​​​​​​​​​​​​​
​​​​​​​Help fill the Food Pantry. If you would, please help us re-stock our Food Pantry. There may be someone in or outside of our church that may need help. It could be you. Any can food and non perishable foods are accepted. Thank You.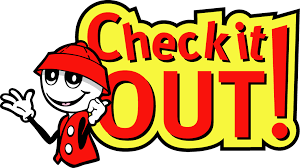 WE ARE: ONE GOD, ONE CHURCH, ONE FAMILY
We now have a Tithe.ly account set up for you to pay your tithes and offerings online. Just click the give button or Click Here to give directly.